explore our construction services
BVR Construction's clients are diverse and include architectural and engineering firms, prime contractors, municipalities, and private companies.
Unique Access Solutions
BVR Construction is a leader in creating unique means of access, many of which require engineering solutions to reach work locations. From underground, to over water, to extreme heights, BVR has and will continue to come up with safe and effective means of getting our men and our equipment to where we need to go.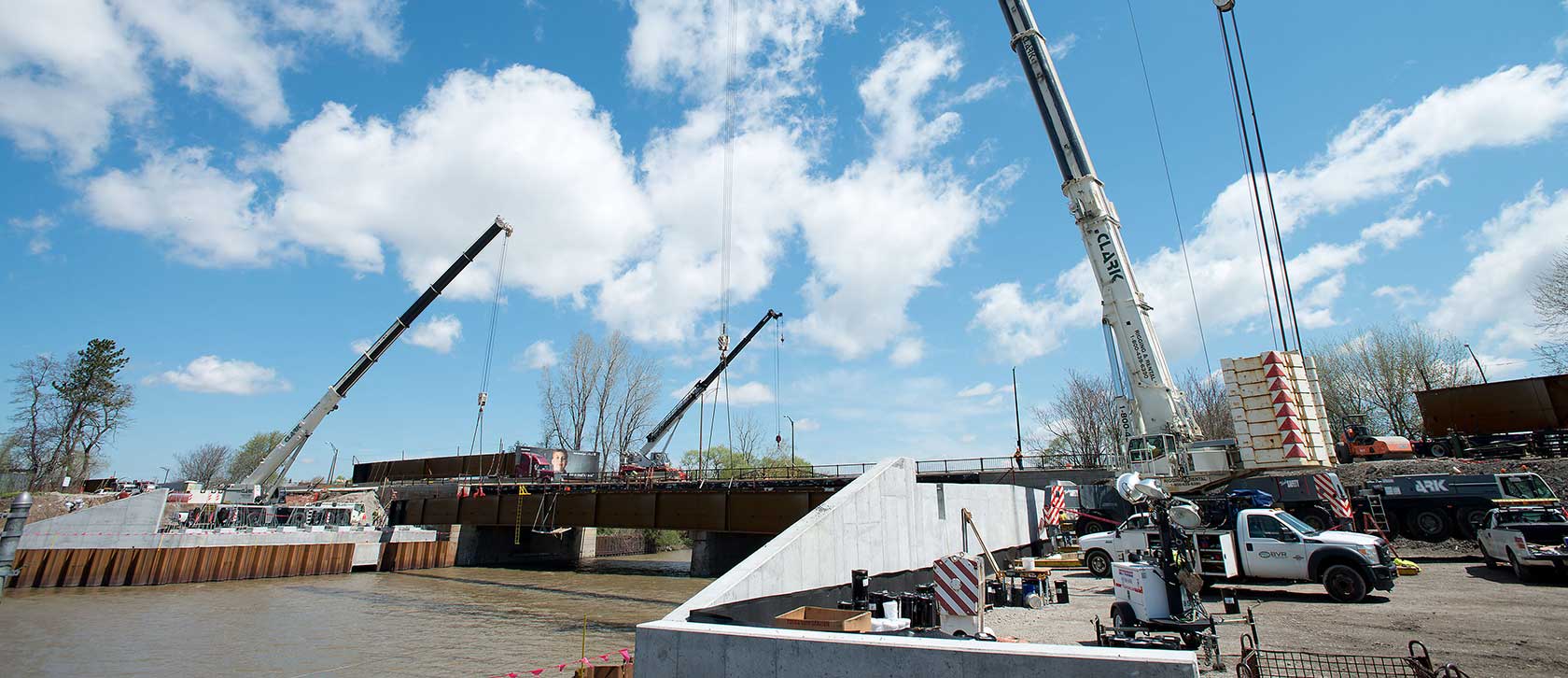 Steel Erection
BVR construction performs many steel erection jobs including multiple span girder bridges, pedestrian bridges/walkways, overhead sign structures, guardrail installation, and the replacement of floor systems of the truss bridges. You can see these projects all over the state, including many of Erie Canal Truss Bridges.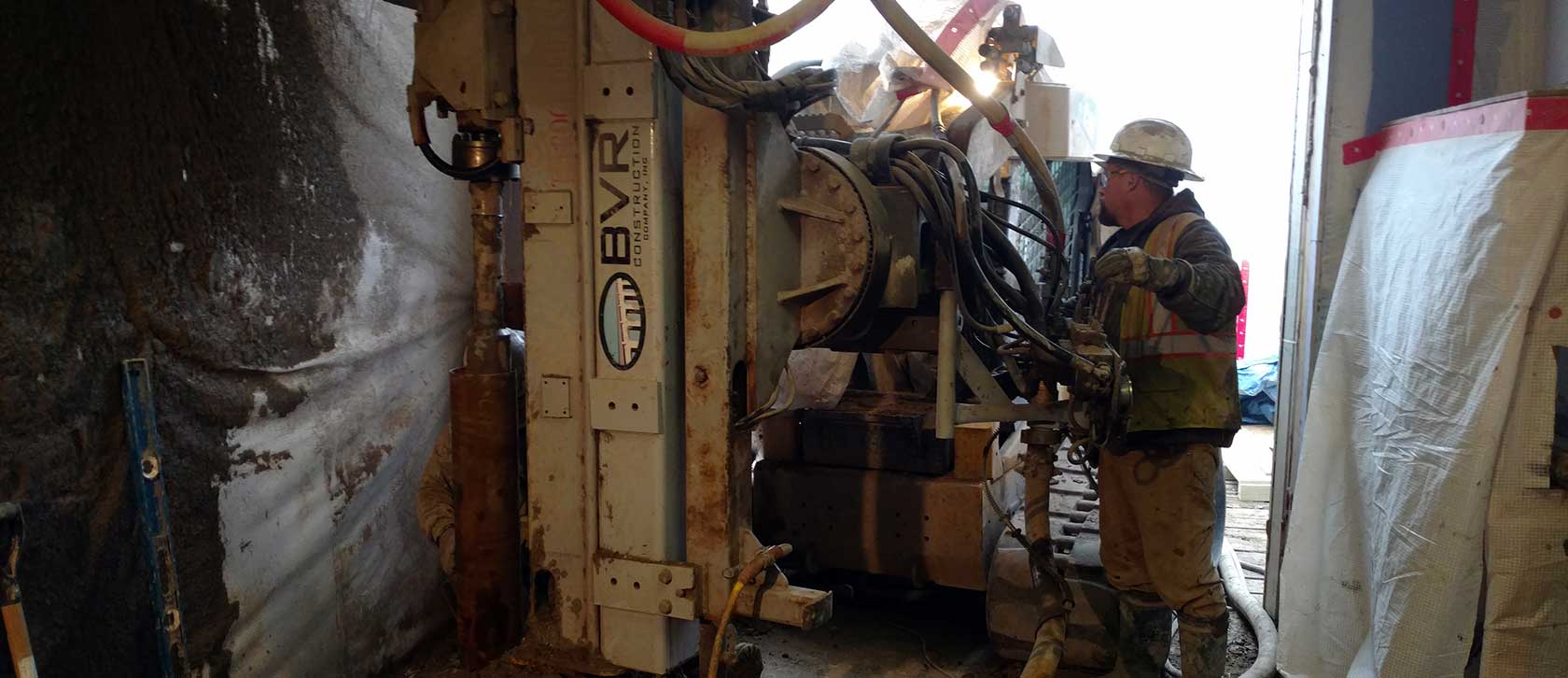 Anchors/Drilling
BVR Construction has self-performed many different drill jobs, from start to finish – including verification testing. Specializing in hard to access locations, we have capabilities to drill soil-nails and rock anchors from 2" to 12" diameters, through any material. We can also core up to 48" diameter and have cored up to 96' in-depth.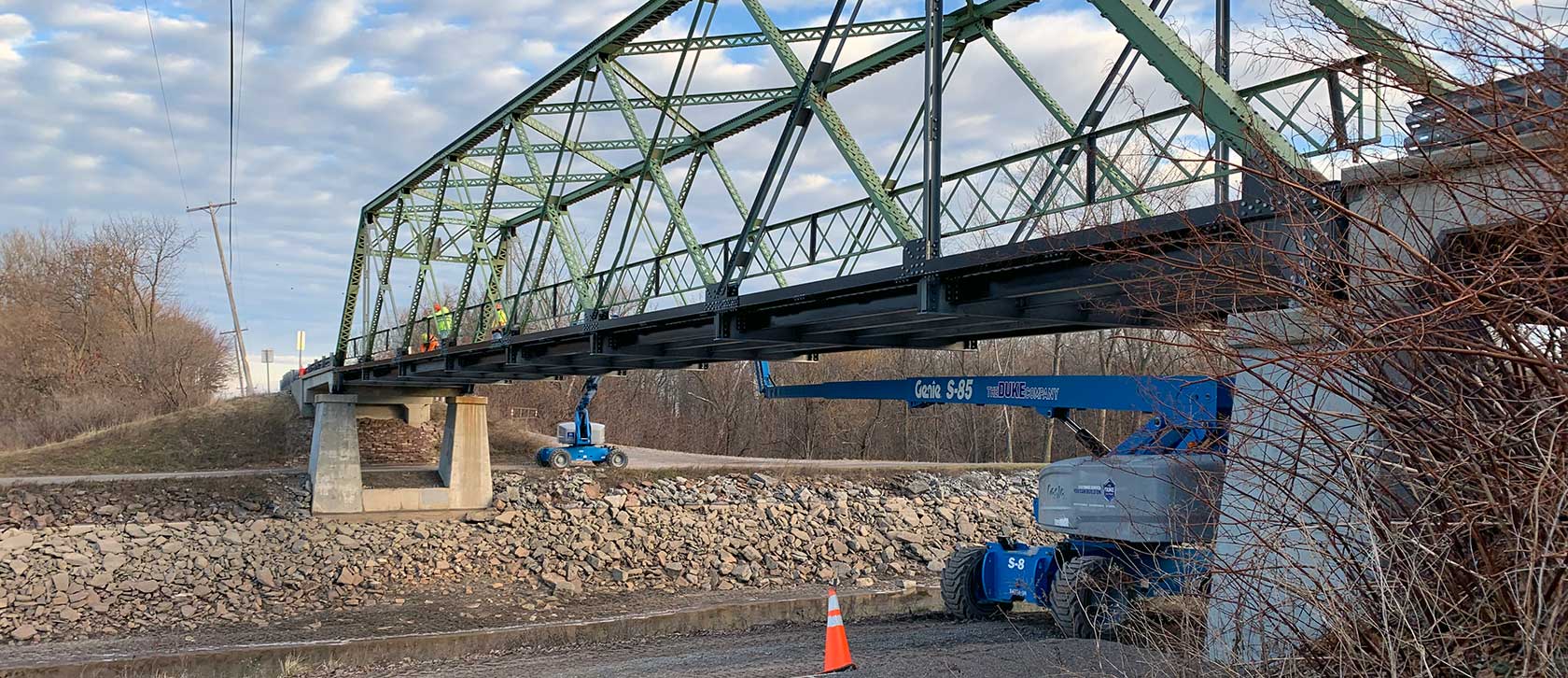 Steel Repairs
BVR Construction has many years of experience repairing the steel of existing structures in the area. These repairs can include heat straightening members, replacing bearings, or replacing/repairing existing structural steel. We have developed the skills and the knowledge to do these things safely and efficiently as to not further impact the use of the structures.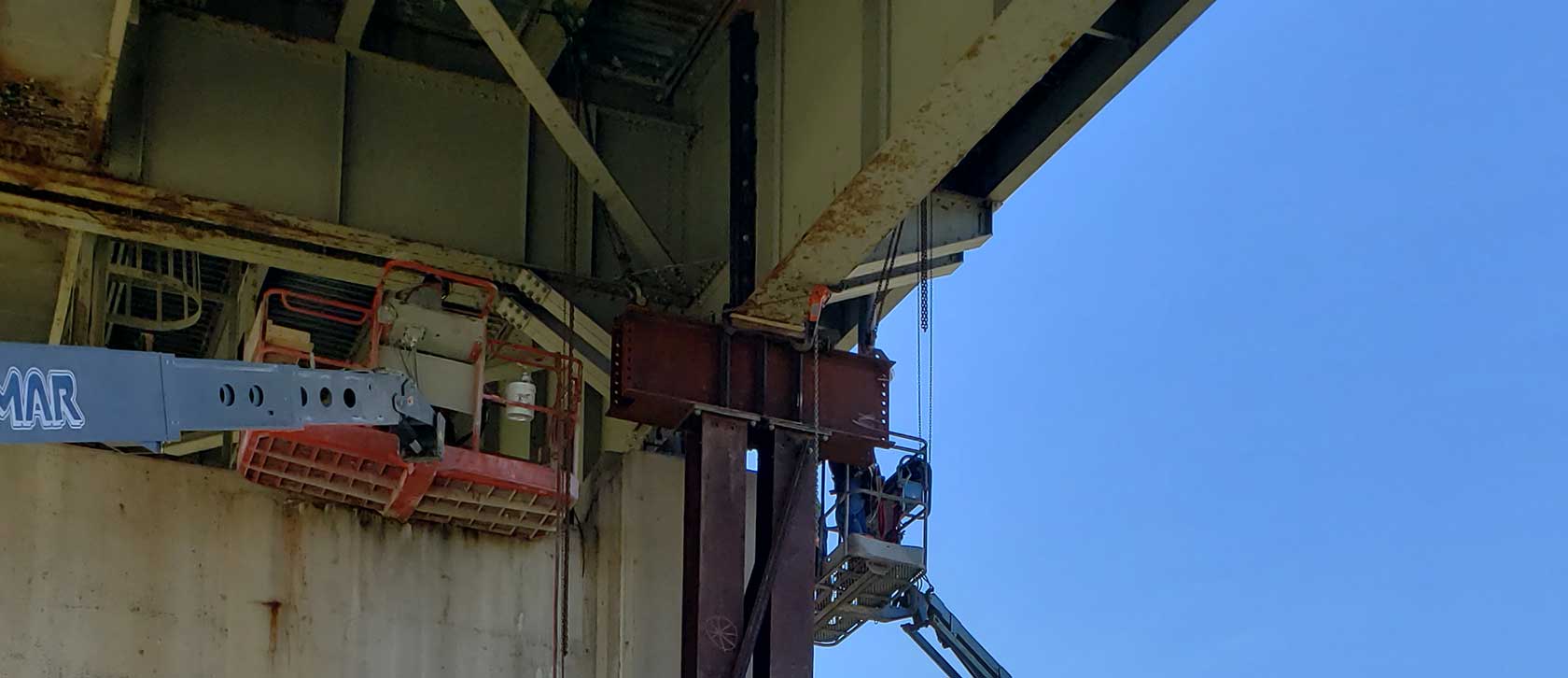 Shoring/Jacking
BVR Construction uses temporary shoring systems on many of our projects; these systems could consist of posts, beams, and other structural elements that support the load of the structure we are working on. These systems are used on our bearing replacement projects and our Erie Canal bridge rehab projects.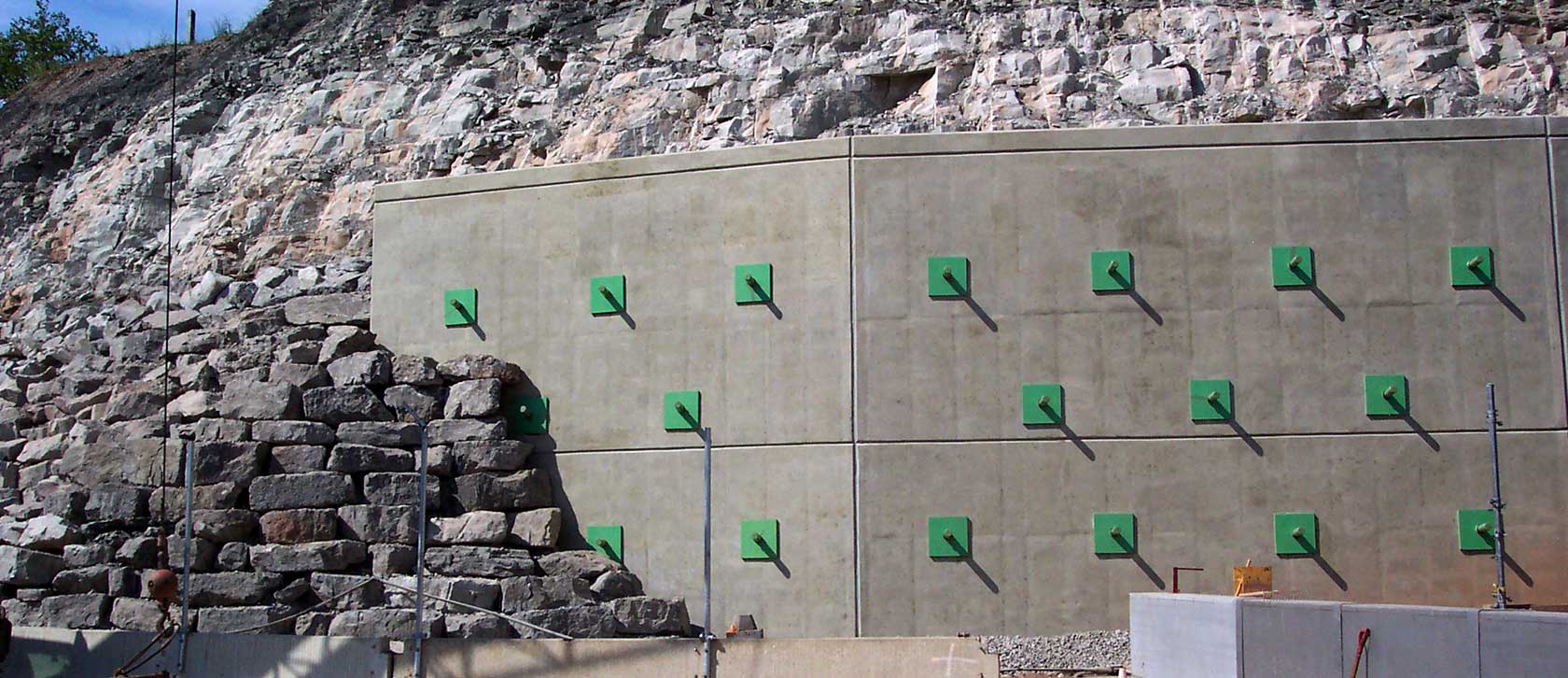 Concrete Forming/Placement
BVR Construction has plenty of experience in concrete forming and placement. We have worked with concrete placement in very diverse settings. Some examples are custom designed and built, curved forms, pre-fabricated forms and form liners.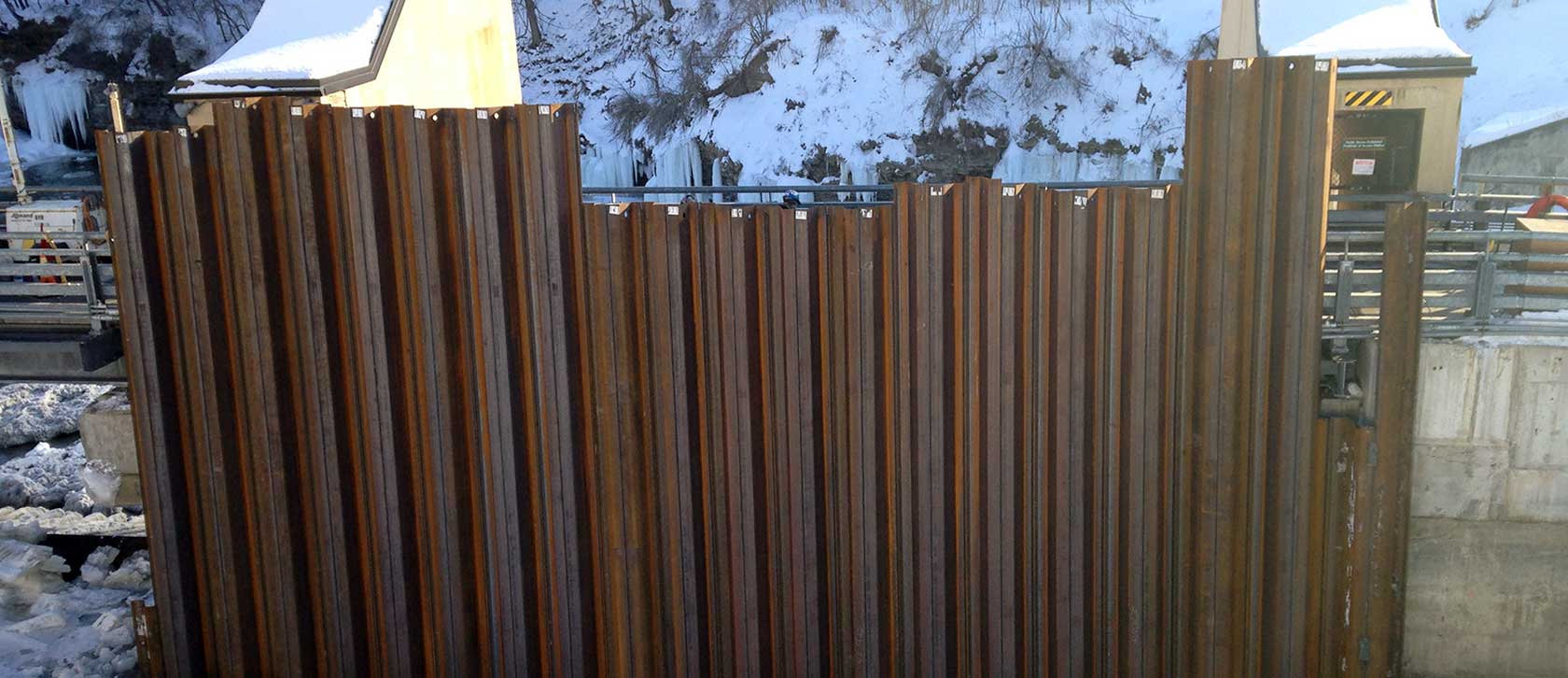 Cofferdams
Cofferdams of all types have become an integral part of BVR's resume. BVR has installed cofferdams using sheets, engineered panels, sandbags, and many more applications. We have used them in large and small applications in a variety of different conditions and purposes.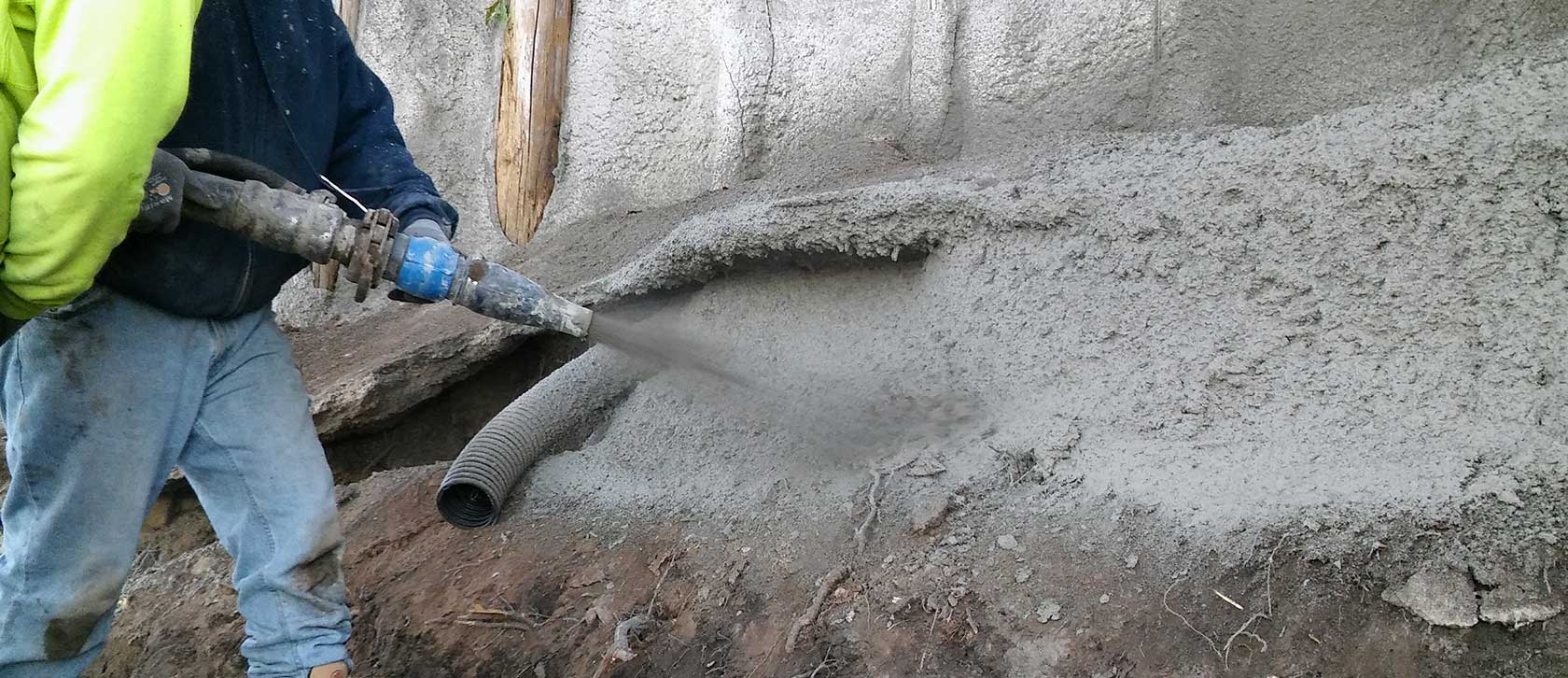 Shotcrete
Shotcrete is a method of concrete placement that uses concrete sprayed through a hose. It is ideal for shallow vertical or overhead applications, it requires much less formwork than traditional concrete placement, and still maintains the structural properties of traditional cast in place concrete. Shotcrete can be used to repair surfaces that would pose additional challenges for forming – tunnels, reservoirs, rock slopes, walls.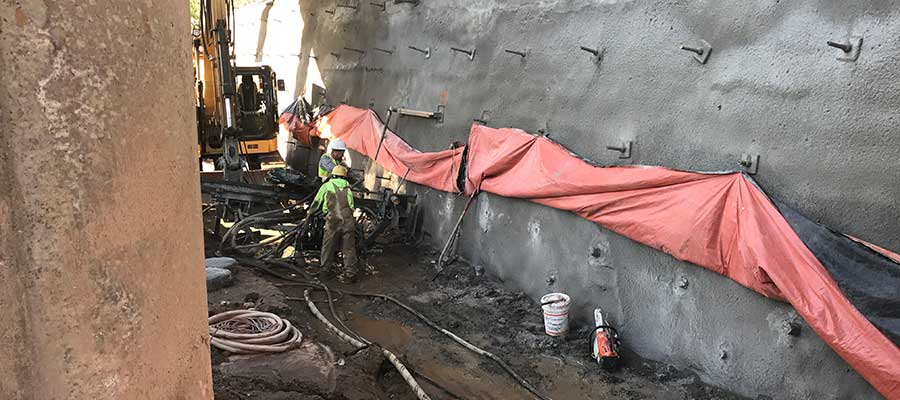 Grouting
BVR Construction's grouting experience is vast. We own several concrete trailer pumps and grout machines.From resin crack injection to cement grouting and under both low and high pressure, BVR is adaptable and capable of performing work under most grouting specifications.